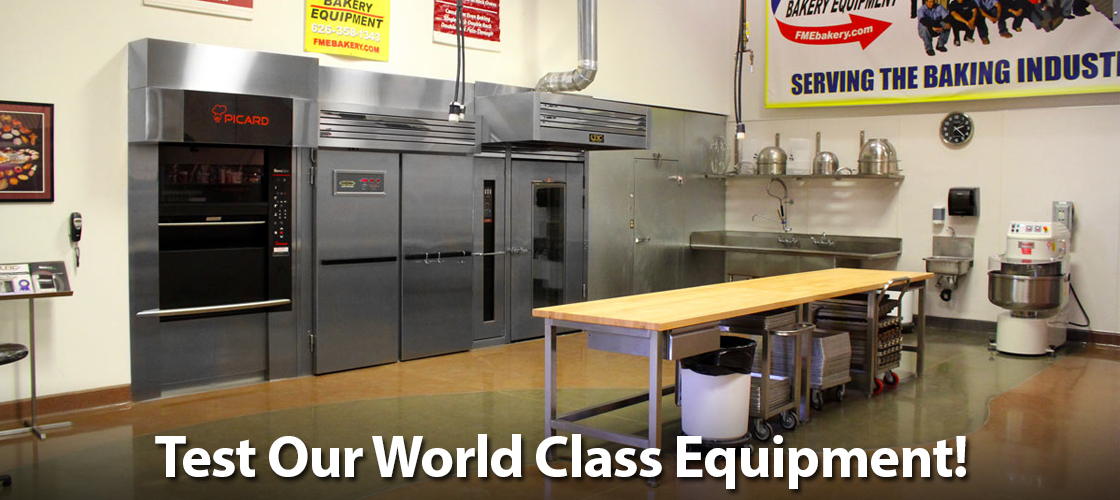 The place where your ideas come to life.
Come and experience the latest technology in baking equipment. We welcome you to visit our state of the art baking center to get some hands on experience with our new equipment, compare products and test your formulas.
Relieve your doubts by testing your product and equipment in our baking center. We encourage you to bring yourself and your chef to our baking center and fully experience our equipment. No pressure to buy. Simply test!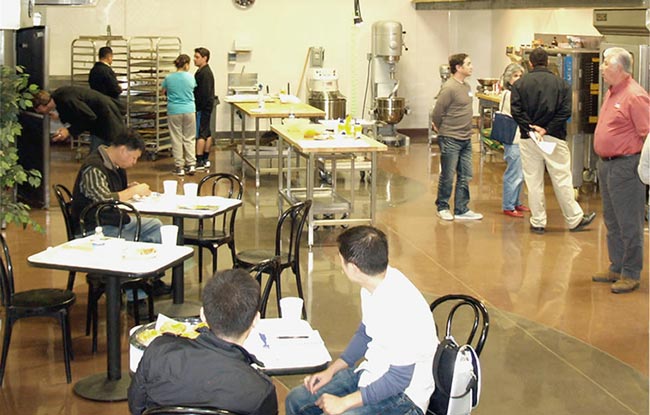 ATTEND OUR IN-HOUSE SHOWS
Featuring bread processing, proofing, baking and more.
Using the latest technology and techniques we demonstrate the efficiency of our bakery equipment and how you may apply it to your needs.
Learn the secrets to lowering overhead and improving efficiency to increase your profits.
GET YOUR QUESTIONS ANSWERED
Find out how you can make your bakery even more productive and profitable.
Call and book an appointment to get personal assistance.
Our team of experts will work with you to find out the best solution to your needs.
SCHEDULE AN APPOINTMENT
Need to schedule and appointment? Simply give us a call, one of our representatives will answer any questions you may have and will schedule an appointment for you.
Food Makers Bakery Equipment
Our Regular business hours are Monday to Friday from 8:00 A.M. to 4:30 P.M. PST.